Best St Maarten and St Martin beaches ( post Hurricane Irma )
---
The island is blessed with over 37 beautiful, white, sandy Caribbean Sea beaches on the west and the Atlantic Ocean beaches on the east. You can choose from isolated romantic coves, to happening hot spots, to surfers' paradises, nude beaches to family and kid oriented beaches. Following is an update of the most popular beaches post Hurricane Irma.
MULLET BAY BEACH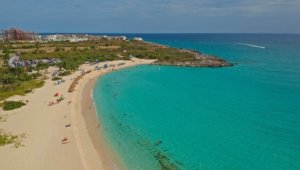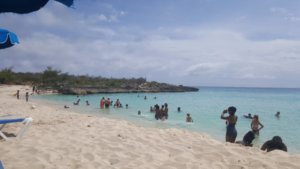 Mullet Beach is still the hopping beach it has always been. There are two different areas to rent beach chairs and umbrellas. The bars are no longer standing, however you can still purchase drinks and food at different tents set up. The water is clear and the beach is clean. A great place for an adventurous afternoon.
SIMPSON BAY BEACH
Wonderful long sandy beach great for morning walk or watching the sunset at night.  Also a great for swimming and do not forget to visit the Karakter beach bar & restaurant for some excellent food.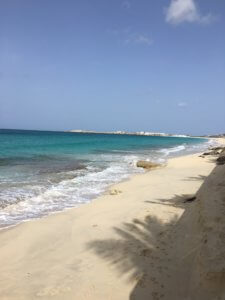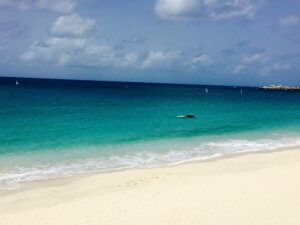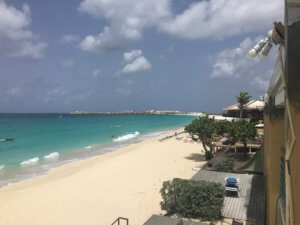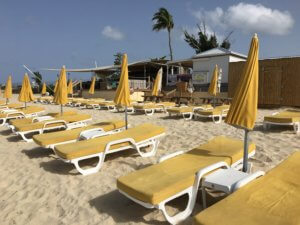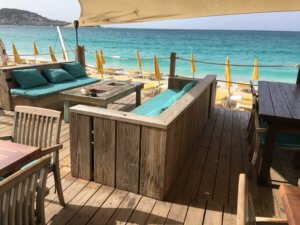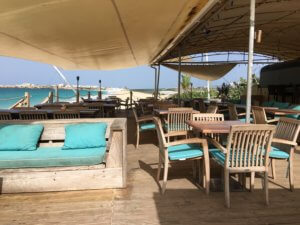 BAIE LONGUE (LONG BEACH)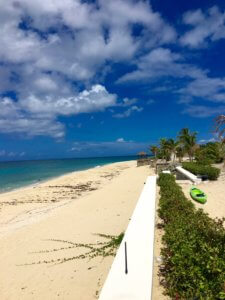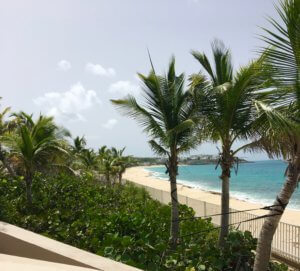 Baie Longue Beach has become an incredibly private spot. It's rare to see too many people here. The beach is clean and the water is beautiful. An excellent place for clients who enjoy taking long walks, especially around the sunset hour. Baie Longue Beach House located directly on this beach and is available.
PLUM BAY BEACH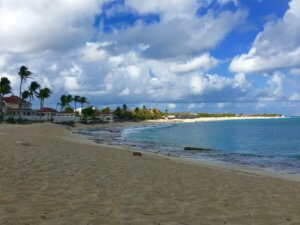 Plum Bay is still the private getaway it has always been. With clean white sand and warm crystal clear water. The water can get a little rough at certain times, but this will bring surfers which is a thrill to watch.
CUPECOY BEACH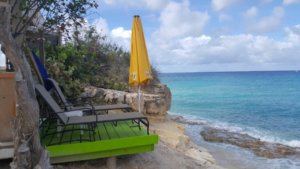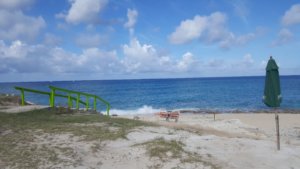 Cupecoy Beach is located directly across from Porto Cupecoy and is where your clients who stay at Porto Cupecoy will want to go for an easy to access, walkable beach. There is a tiny beach bar here called Cupecoy Beach Bar where they can go for happy hour and to watch the sunset. It's an excellent spot.
MAHO BEACH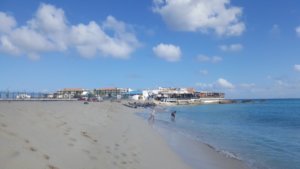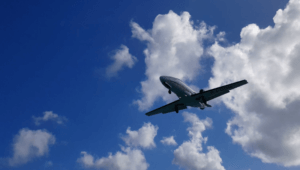 Maho Beach has the world famous landing zone which clients love! It's a thrill to experience. The only difference here is the amount of planes coming in for a landing. Besides that, Driftwood Boat Bar is up and running as well as Sunset Bar & Grill. Dunes Casino is also open and ready for any clients gambling needs.
ORIENT BEACH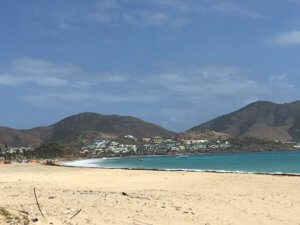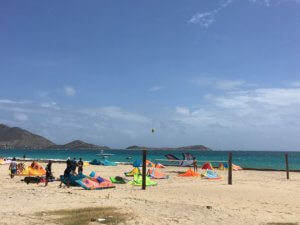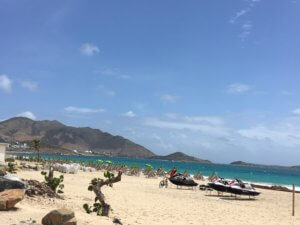 Orient Bay beach has changed. At the moment the restaurants and only one beach bar is up and running. The beach is quite a site to see though. It's absolutely huge. Many people who have been on island for 30+ years are saying it looks like the beach they remember upon first arriving in SXM. The sea weed should be cleaned up soon as the bars are rebuilding and we believe it will be cleaned up way before high season begins.
Bikini Beach just opened up  (June 2018) and the Kontiki beach bar is following soon.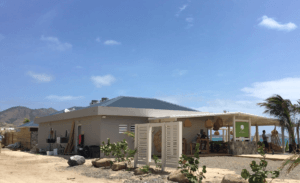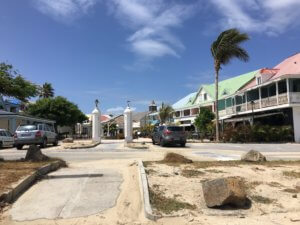 Baie Rouge Beach
The Baie Rouge Beach is very clean and the waters are beautiful. The "Chez Raymond" beach bar and chair rentals has opened up again.