St. Martin Villa Rentals Vacation Info Portal
---
The favorite travel destination in the Caribbean is undoubtedly the Friendly Island of St Maarten /St Martin with its 37 pristine beaches, European gourmet food and its mix of Caribbean and European heritage.
St Martin and St Maarten Beaches
---
St Maarten is blessed with 37 beaches–one for each of the island's 37 square miles. The dress code ranges from modest (on the Dutch side of the island) to nudist (on the French side).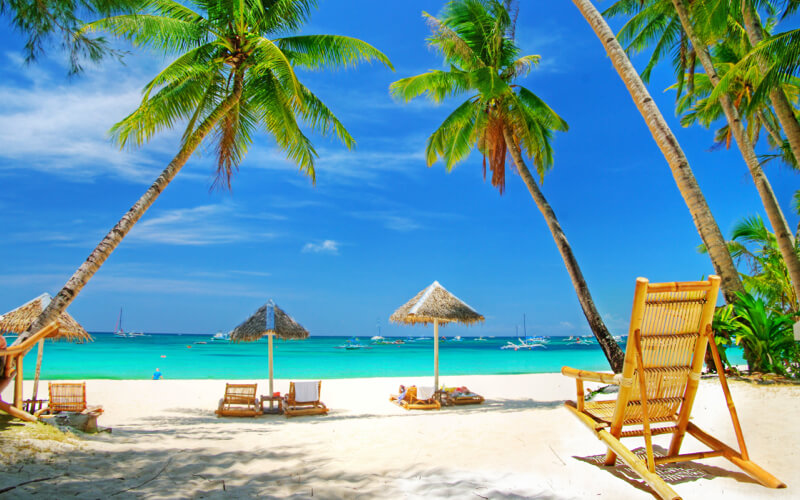 On Pinel Island , every hour,  brightly painted local ferry boats  shuttle visitors the few hundred yards from the mainland to this tiny picture-perfect tropical paradise. There are several beaches surrounding Pinel island, some unspoiled and private, which are ideal for sunbathing and snorkeling excursions. Two beach restaurants/bars offer fresh seafood dishes, grilled lobsters, and ribs and chicken.=
St Martin and St Maarten Island Shopping
---
St. Maarten's economy went on an upswing after it became a duty-free port over fifty years ago and very little has changed since. Thousands of cruise ship passengers descend on St. Maarten each year specifically for the great deals to be had here, but tourists staying on the island are certainly welcome to get in on the St. Maarten shopping bargains as well. Duty-free St. Maarten shopping can save the buyer up to 50% regular North American prices, especially on luxury goods such as crystal, leather, jewelry, perfumes, and liquor.
Restaurants on St Martin and St Maarten
---
Everybody agrees, no-where in the Caribbean will you find so many restaurants as on the half Dutch, half French island of St.Maarten St.Martin! In just a week you can taste the World's best cuisine from creative chefs who offer world class quality, ambiance, and service.
St Martin and St Maarten Nightlife
---
The excitement of St Martin St Maarten's nightlife seems to just get started as the sun goes down. Much of the St Maarten St Martin's nightlife is a combination of night clubs, restaurants, and late-night duty free shopping. Not to forget the island's discos that attract the international crowd as well as locals, all dancing to the latest hits. There are fun clubs and bars on both the French & Dutch sides of the island, but only the Dutch side offers casino play.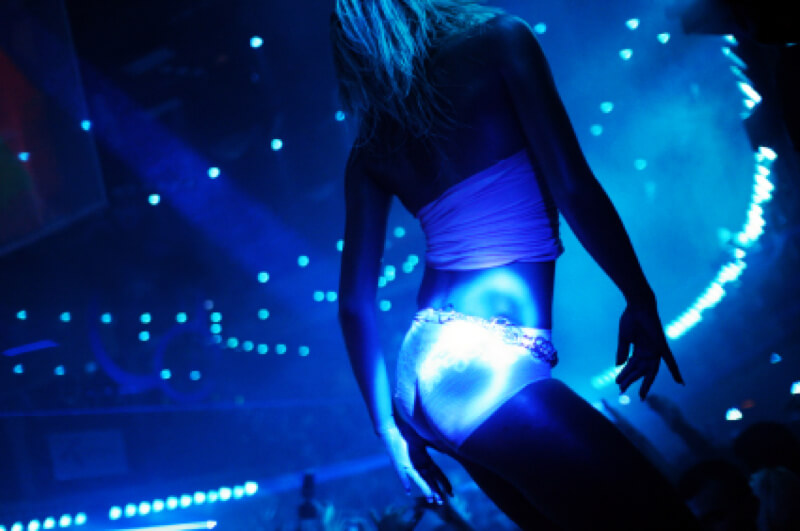 St Martin nightlife is considered the best part of the Island by many of its guests. From hip clubs to local beach bars and thrilling casinos, the island really has something for everyone.
St Martin and St Maarten Island
---
The island is famed for its white sandy beaches and secluded coves. The interior is a vibrant green mix of hills and valleys. The highest points are in the 1,200 ft. range.
St.Maarten Map
---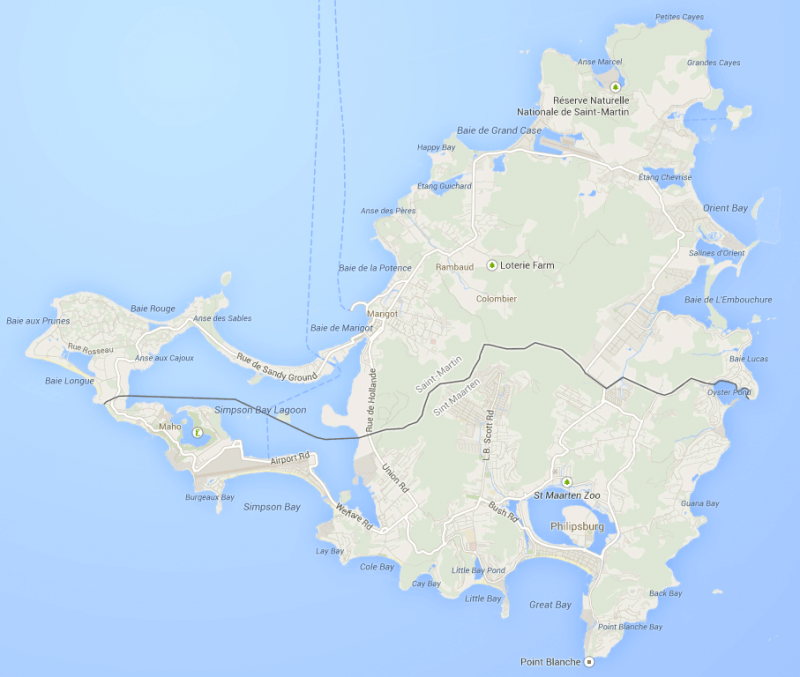 Mobile Phone Coverage in St Maarten
---
ATT and Verizon both have coverage on the Island as long as global roaming is enabled (please check with your provider). As for our Canadian and European clients, please check with your local cellular provider.
There are several App's available on Android, Windows and IOS smartphones to make free phone call once you are on a WiFi internet connection, like Skype, Viber, FaceTime and magicJack.
A word of caution: to avoid hefty phone bill charges we strongly encourage you to disable 'Cellular Data' and 'Data Roaming' on your smartphone once you arrive on the Island and only use WiFi where available.
---
St Maarten Electricity
Dutch side, the current 110 volts AC/60 Hertz.
French side, the current 220 volts AC, 60 Hertz.
---
Facts and Figures
St. Maarten was discovered and named by Columbus in 1493. In the early 17th Century, the French and Dutch arrived, built small settlements and eventually drove the Spanish off the island.
Official Names
Saint Martin: overseas collectivity of France
Sint Maarten: a part of the Netherlands Antilles
Saint Barthélemy : overseas collectivity of France
Populations
St. Martin: 34,800
St. Barth: 8,450
Sint Maarten: 35,000
Capital Cities
St. Martin: Marigot
St. Barth: Gustavia
Sint Maarten: Philipsburg
Languages
St. Martin: French, English
St. Barth: French, English
Sint Maarten: Dutch, English
Latitude/Longitude
St. Martin:17º 59N, 63º 10W
St. Barth: 17º 92N, 62º 83W
Currency
St. Martin: Euro
St. Barth : Euro
Sint Maarten: Netherlands Antilles florin and US Dollars.
Land Area (Island) 33 sq miles (85 sq km)
St. Martin: 20 sq miles (52 sq km)
Sint Maarten: 13 sq miles (33 sq km)