The best restaurants on  St Maarten/St Martin
Caribbean Creole Cuisine
The word 'creole' is used many ways. There are specific Creoles to areas. Some Caribbean islands have a creole that is Dutch mixed with West Indian- or British mixed with East and West Indian. Americans usually think of Creole as being South Louisiana and bayou style cooking. A predominant creole style in St Martin and St Maarten is a mix between French, Amerindian, and East Indian (from around India). This tends to be spicy and uses local ingredients just like West Indian food. Caribbean creole has elements of Latin America sometimes also. Caribbean creole food is adventurous to most foodies, and in this day and age gets quite eclectic. It's almost continental or east-west fusion at times. Just look at the mix of cultures involved. You might see dishes being termed Caribbean creole in the form of exotic mushroom black rice, entrées seasoned with saffron, or seafood drenched in caramelized grapefruit sauce. Many underestimate the East Indian influence in the Caribbean. You will find curry and Saffron used in a lot of recipes. Asian influence in general abounds on the island. Why not? Fresh fish is plentiful and the Indonesians have been here for more than 150 years. History has left a unique mix of cultures on St Martin/Sint Maarten giving a truly delectable and eclectic cuisine.
Post hurricane Irma the restaurant choices are more limited than before, but there are still great restaurants on St Martin/St Maarten.  In   Grand Case  on the western shore of the north French side of the island you will find  Bistrot Caraibes which is also Classic French but with its own island twist. Enjoy their take on Foie Gras utilizing local produce- Sautéed Duck Liver with Mango and Pistachio, Sweet and Sour Mango Sauce served with a glass of Monbazillac. For an eastern oceanic influence there's the Tuna Special 4 ways: Sushi, Sautéed, Grilled and Sesame Roasted. Or try the Eggplant "Bavarous" with Island Crab and Basil Sauce. For desert consider the classic French Crème Brûlée or the Home-made Ice Cream Nougat with Raspberry Sauce and Local Fresh Fruit. All the dishes are artistically presented. Bistrot Caraibes has an extensive wine list featuring many fine French wines and some from the United States and Chile.

---
Or if you want to have a local Caribbean/Creole experience, and enjoy a simple, ultra fish lunch or dinner, the LOLO'S is the place to go. They are located at the water front in Grand Case . The staff is friendly staff  and the prices are fair. The  fresh lobsters  and the barbecued ribs are the best around !
Sol e Luna is a nicely decorated restaurant in Mount Vernon on the eastern shore of the French side.  This beautifully restored and carefully decorated home brings the finestof Provençal to St. Martin. It is a very romantic spot for lunch or dinner deftly prepared by Chef Christian. The menu is French with an innovative flair with a focus on fresh fish and interesting twists on meat dishes. The wine list is very good.
---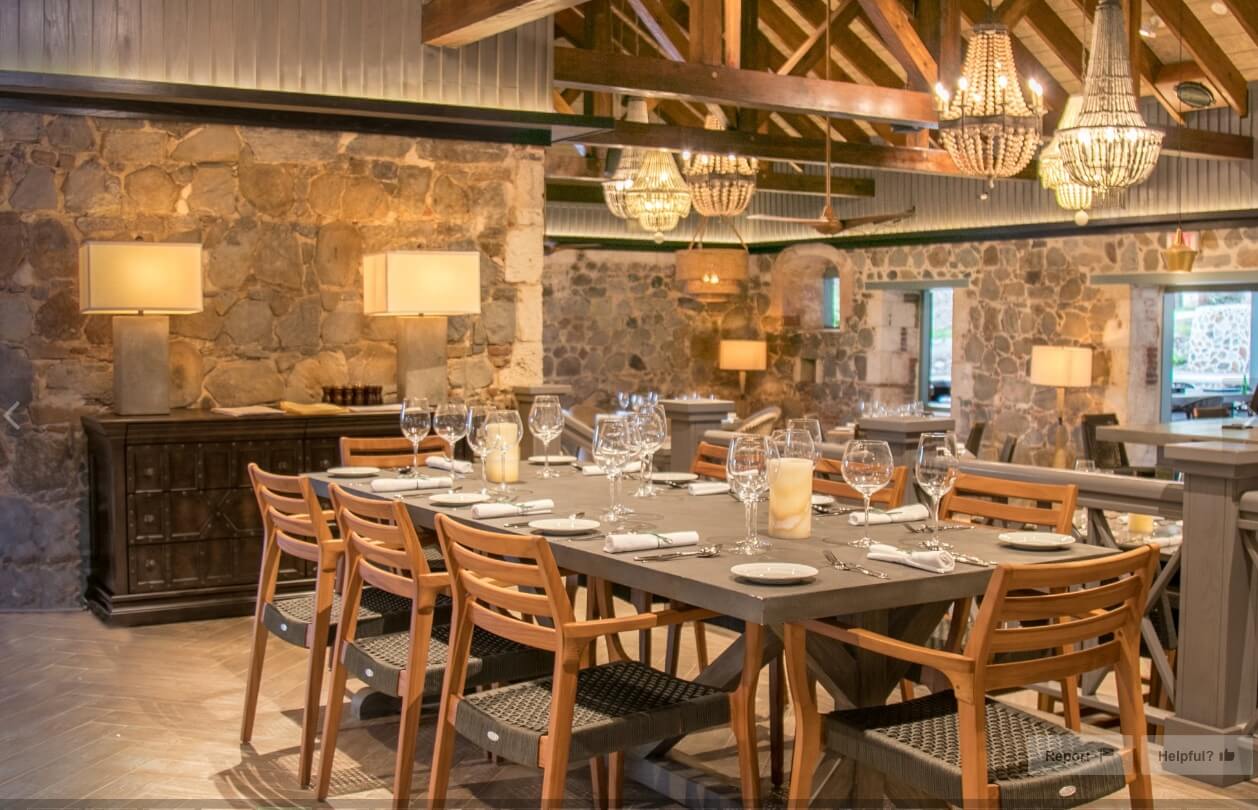 St. Maarten's newest and finest restaurant, Emilio's is a casual bistro style dining experience. Norman and Su Wathey, the visionaries behind the newest restaurant in St. Maarten are no strangers to the hospitality industry. With over 20 Years of Hospitality Experience working together in restaurants Su and Norman Wathey have owned and operated in St. Maarten since 1997. The restaurant offers for lunch a variety of well-rounded items with known staples and Caribbean flavors. By night, Emilio's is a fine dining experience showcasing the best from Chef Dino Jagtiani.
Emilio's is located at the bottom of the brand new Rainforest Adventure Park in Dutch Cul de Sac where various rides with amazing views and zip line adventures are offered.
---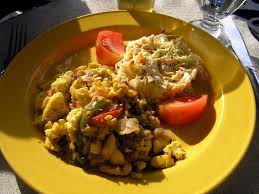 Marigot on the eastern shore, is the capital of the French collectivity of Saint Martin. The  restaurant choices are limited past hurricane Irma, but
Ô Plongeoir is a solid option. The restaurant is situated at the waterfront  across from the new Marina Fort Louis. The restaurant is open for breakfast, lunch and dinner and offers a casual and cozy, marine-themed, ambiance.
Its outdoor seating offers a pleasant view of sailboats and yachts, with the island of Anguilla just visible as a backdrop in the distance.

---
The modestly priced menu consists of French cuisine with Asian and Creole influences. At Ô Plongeoir you'll find dishes that are simple and traditional, yet appealing – such as Camembert Flambée on a toasted baguette, to name just one. The available entrees change daily, depending on what is caught fresh.
On the Marina Port La Royale in Marigot, we highly recommend restaurant Tropicana with their classic French and creative cuisine with relaxed waterside seating on the marina.The restaurant is however only open for lunch at the moment..
About 2 miles inland from Marigot, The Loterie Farm is difficult to categorize. Set in a stunning tropical rainforest, once a plantation, Loterie Farm offers several superb dining options all under the brilliant direction of Chef Julie. The Rainforest Café is more formal; the Tree Lounge Tapas Bar and poolside
cabanas offer more casual fare. Spend the day here combining excellent food with the outdoors; nature walks, zip-lining and private cabanas are part of the scene.
Mari's Bistro:
Chef Mario is one of the island's iconic chefs. He recently moved from Sandy Ground to the Porto Cupecoy Marina with its beautiful views of the lagoon. His modern French food is a wonderful as ever whether focused on super fresh fish or wonderful twists on meat classics like his signature Braised Lamb Shank Shepherd Pie. His menu satisfies almost any palate.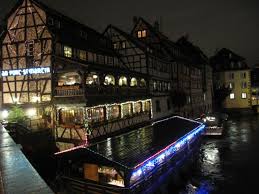 There are some nice restaurants in the Simpson Bay area of Sint Maarten.
Izi Italian Pasta Lounge specializes in pasta but they offer a lot more. They have an exhilarating atmosphere enhancing the taste of over 400 possible selections for dinner. They feature fresh homemade pasta with delicious gravies. But it's new and different. You choose between 12 fresh pastas. Then you pick from 9 classical sauces or gravies: reds, whites, blues, and pinks. You can also choose a protein (chicken, beef, salmon, Mahi-Mahi, or jumbo shrimp). Then pick a gravy and one of 8 sides. Their motto is: "It's IZI."
Top Carrot is also in the Simpson Bay area. This is probably the healthiest St Maarten restaurant on the island. They provide healthy lunches with smoothies, fresh juices, salads, and home-made dishes. They offer vegetarian alternatives and have a real juice and smoothie bar. The juicing will be done right in front of you. This is a great alternative after loving all that awesome rich French cooking all over the island. They also have heartier fare such as Courgette (zucchini) and Cauliflower Quiche. Or try their delicious Lentil Soup. You'll also find health conscious books on everything form nutrition to Yoga. They also have a gift shop selling tasteful jewelry and aromatic soaps.
Pineapple Pete's is an island institution for food, music and funky souvenirs. It is a bit crazy and a lot of fun. Their signature grilled fish and crab stuffed shrimps are a must have.
Monday to Wednesday there is a band playing live music in the night. The staff is friendly and the service is fast.