St. Maarten — Year after year, the Caribbean continues to be one of the favorite vacation destinations for U.S. travelers. It is reasonably close proximity and gorgeous natural surroundings make it the perfect choice. However, finding a Caribbean Villa that fits a middle-class budget can be tricky, though not impossible.
For starters, we recommend you stay away from the smaller exclusive islands where villa prices can be three times as much. Instead, consider St. Maarten/St. Martin villa rentals. As a larger island with its own airport, St. Maarten/St. Martin offers more affordable prices on villas.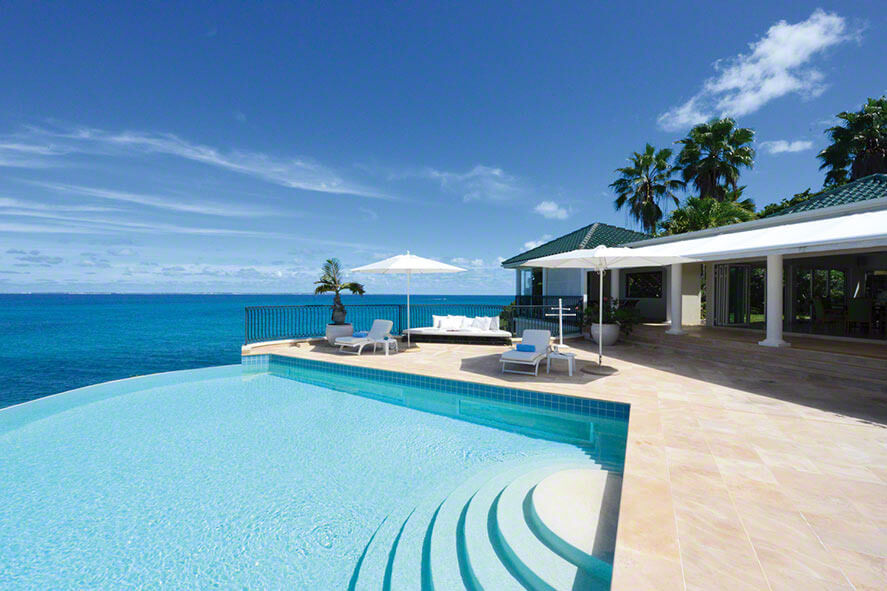 Here are some tips for finding a great deal in St. Maarten/St. Martin:
Travel During The Low Season – The rental rates go down on April 15 and the low season runs till December 14. Also during the summer months most villa owners do offer specials anywhere from 10% – 20% or you will get the 7th night free (some villa owners do even offer 2 free nights, so pay for 5 and stay for 7 !)
Multi-unit Buildings – Single homes and villas are generally more expensive than condominium units in larger buildings. Unless you are really looking forward to a bit of private beach, consider a multi-unit building. You will still get breathtaking views and plenty of sunshine but at a lower cost.
Rent In The Hills – Villas located directly on the beach are the most expensive, for obvious reasons. Nevertheless, there are plenty of cheaper villas situated up in the hills and cliffs. You may not have the beach at your doorstep, but you will have views in the hills you cannot get down below.
Avoid Tourist Traps – As with any tourist destination, the highest rates are charged in places where the concentration of tourists is the highest. If you are willing to be outside the tourist trap areas, you'll find prices quite a bit more affordable.
Flexible Stays – In St. Maarten/St. Martin, you can find some villas with flexible stays including five, six, or seven nights. By choosing a shorter stay and getting your flights in the middle of the week, you can save a lot of money.
Sliding Scale Fees – Believe it or not, some villa owners offer sliding scale fees based on how many bedrooms are rented. In other words, if you only need two bedrooms of a four-bedroom villa it is possible to negotiate a lower weekly rate.
Rental Agents – If you want to find the best deal on a St. Maarten/St. Martin villa, by all means use a rental agent like Blue Ocean. Agents know the island like the backs of their hands. They also have working relationships with villa owners. They are likely to be able to work out a better deal than you could get on your own.
A Caribbean vacation does not have to be prohibitively expensive. If you are willing to visit St. Maarten/St. Martin and use the tips listed above, you can book your trip while keeping it relatively affordable.
Feel free to like us on your Facebook and Google+ page 
---
//
Share this article on your Facebook and Google+ page
Related Posts
Final chance to rent President Trump's Caribbean villa, Chateau des Palmiers in…

St Maarten Villa Rental latest promotion through the remaining of the High…

St Maarten Villa Rental Valentine Specials 2017 Valentine Specials for travel dates…