Tourist most popular Caribbean vacation destination
---
By Sonja van der Drift
---
Are you considering taking a trip to St. Martin and St. Maarten? This interesting divided island has a great many popular tourist destinations. In fact, even though the island only has a total area of a little more than 37 square miles, it has many different places to go and sights to see. Here are a few of the things you might want to do if you are taking a vacation to this beautiful Caribbean island.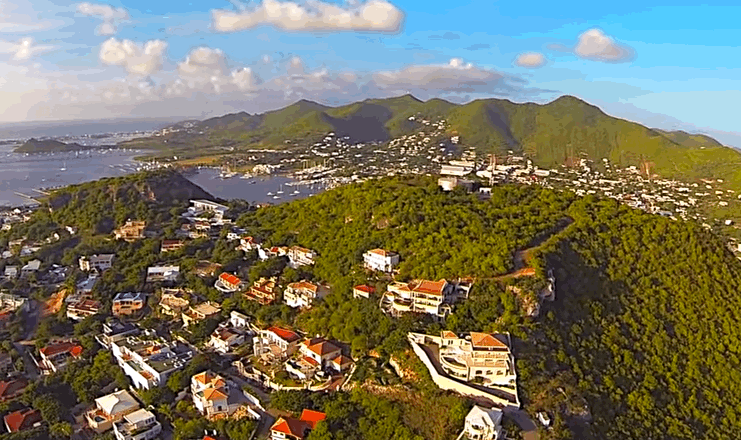 St Maarten
St. Maarten is the Dutch side of the island. If you are looking to do some gambling, it has some of the best options. The Atlantis World Casino, located in Cupecoy, is a great place to visit even if you're not looking to gamble. According to many travelers, it has some of the top restaurants on the entire island. The Jump-Up Casino in Philipsburg, the Dutch capital, is another great casino. It's a great casino for those visiting the island on a cruise since it's very near the pier. Then there is the Royal Casino in Maho, which is the largest casino on the St. Maarten side.
Don't want to gamble? How about hitting the Tantra Nightclub & Sanctuary. It's one of the most popular clubs on the island, but it's not for those who turn in early – often, it's fairly slow until after midnight. The club features celebrity DJs and a number of different drink specials throughout the week. For live music, check out the Red Piano, a great bar with live entertainment every night. If you've rented a St. Maarten villa, getting home is just a short taxi ride away, so you can feel free to relax a little.
St Martin
St. Martin does not have any places to go for gambling, but it does have a lot of different art and shopping options. You'll find places like the Minguet Art Gallery. This little gallery, located in Colombier, is curated by the daughter of Alexandre Minguet, one of the island's most famous artists, and includes many of his works along with originals by several other popular local artists. The Atelier Des Tropismes gallery is another popular destination for art lovers.
Get all the way to St. Martin and realize you forgot your bathing suit? No problem; just go to Banana Moon. It's a very popular shopping spot for the latest in beachwear. It is located in Marigot, but they have a sister shop located in Maho.
If you want to simply relax, there is no better place to do so than at the La Samanna Spa. Let these experts give you a massage, a facial, or one of the many other therapy sessions. One of their most popular services is their sunburn treatment, so if you have had a rough time of it at the beach, call up La Samanna and make an appointment. Note that while La Samanna Spa is located within the La Samanna resort, you do not have to stay at the hotel to make an appointment. Therefore, even if you are renting a St. Martin villa, you can still get one of their great massages.
Don't Forget the Beaches!
Of course, no trip to St. Martin or St. Maarten would be complete without visiting one of the island's beautiful beaches. There are many great beaches on both sides of the island, and you can't really go wrong with any of them. If you want to get the most out of your experience, look into some St. Martin villa rentals that are located right on the beach. There is nothing better than going to sleep to the sound of the ocean and waking up to breakfast on the beach.
Related Posts
Pre-Black Friday Sale in St Maarten Black Friday vacation villa rental special…

St Maarten Porto Cupecoy Porto Cupecoy appears to be intact Porto Cupecoy…

St Maarten tourisme flourish again ? Tourism Recovery in St Maarten The…