Alain Duzant of SXM photography has passed away
---
Im memoriam of Alain Duzant
With great sadness in our hearts we were informed about the passing of Alain Duzant. Alain was well known for his beautiful aviation pictures made at the SXM airport and stunning photography of the Island of St Maarten and St Martin. Over the years we have posted many of Alain's pictures ( with his permission ) through social media and blog posts.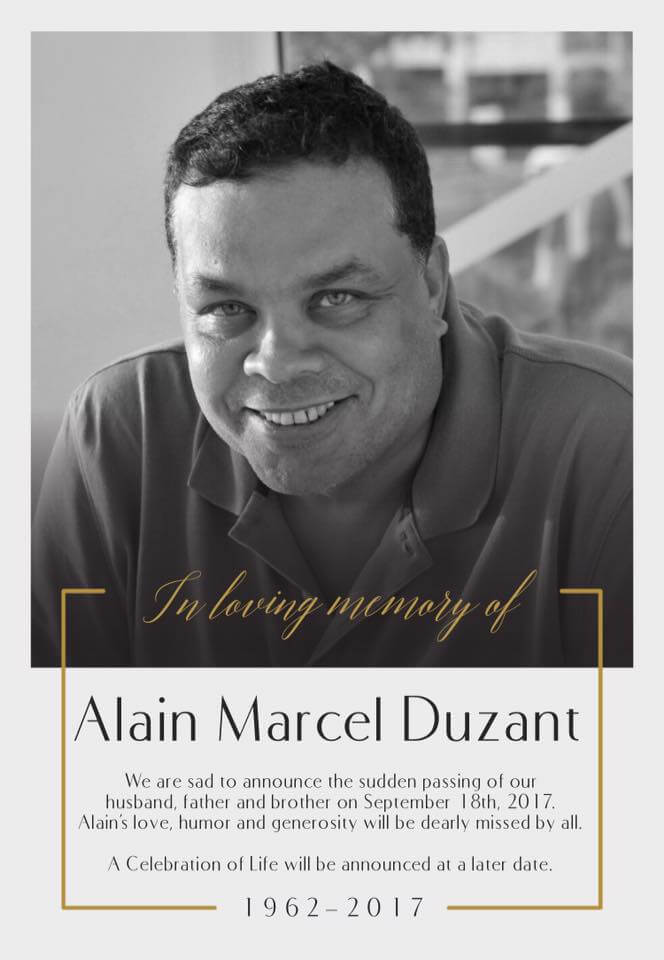 We wish his wife and young daughter strength and wisdom and our prayers are with them.
Alain, you will be sorely missed my friend.
Rust zacht je zal nooit worden vergeten omdat de herinnering aan jou altijd blijft voortleven in de prachtige foto's die jij gemaakt hebt.  ( Rest in peace and you will never be forgotten as we will always remember you through your beautiful and stunning photo's. ) 
Sonja van der Drift and Ronald Detiger
Alain's SXM photography Facebook page can be found at www.facebook.com/SxmPhotography
Tribute to the work of Alain
---
Written by Karen Chene O'Day via GofundMe.
On the sixth of September, Hurricane Irma wreaked major havoc in the lives of Alain Duzant, his wife Alexandra and their 13-year-old daughter Veronica. The happy family, living on the Caribbean island of St. Martin, sustained major damage to their property inside and out. With the disappearance of the tourism industry, much of their business had also been decimated, causing financial worry for the family. Alain had always imposed upon his family that material possessions were not important, as long as they had each other. But even that was not to be. The stress and trauma of the hurricane, but mostly seeing the total destruction of his beloved island may have been the reason that Alain, who had some long-term medical issues, started to feel unwell.
Alain was diabetic and had a heart condition for which he was under medical supervision. It wasn't that serious that there was any immediate concern, but they didn't want to take any risk. With all medical facilities affected by the hurricane, it was decided to evacuate Alain to Martinique, where he could be more closely supervised. The family quickly said their goodbyes and Alain was airlifted off the island, with his wife and daughter staying behind in St. Maarten to safeguard their damaged property from the many looters, take care of their animals and to start making arrangements for repairs. They stayed in touch via phone, with Alexandra passing on the well-wishes from Alain's numerous friends all over the world. Alexandra and Veronica had planned to fly to Martinique, but the restrictions on commercial flights from and to the island did not allow it immediately.
5 days after his evacuation, Alain took a turn for the worse. On 18 September 2017, that big heart of his, which carried enough love in it for an enormous number of family and friends, gave up. Alexandra and Veronica never had a chance to say goodbye. Veronica, at only 13 years old, lost her father. Their troubles didn't stop there. Maria, another Cat 5 hurricane roar across the region, causing more water damage inside their house. Communication is still affected and Alexandra is now solely responsible for the damaged property, protecting and raising her daughter.
Although they are not amongst the poorer people on the island, money is now tight, and expenses are high. Alexandra, originally from Austria, now has to take care of funeral costs and provide for the future of her young daughter. And there is the family property still to be repaired.
Alain was a friend to many. A true St. Maartener in every sense of the word. Born and schooled on the Dutch side, but raised on the French side, he was well known on both sides of the island. Wise, gentle and with a heart of gold. Alain was always happy to help. He was well known for his photography and acted as a mentor for many young photographers on the island. He will leave a hole in the hearts of many.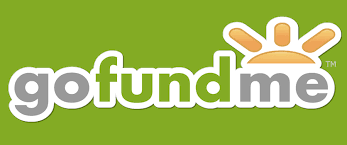 We are now asking everybody to pay it forward, and ensure his family gets the help they need. We have started this Gofundme account to help his family pay for his funeral costs and to repair the family property. Any money left over will be used to support Alain's clever and talented 13-year-old daughter Veronica pursue her education, so that she can continue to grow in her father's footsteps.
Rest in Peace, Alain, you will never be forgotten. We will be there for Alexandra and Veronica, and through this fund, we will try to make things a little bit easier for those you loved the most.
A big THANK YOU to everyone who can make a donation and support this cause!
#alainduzant #stmaarten #stmartin #gofundme #sxmphotography
Related Posts
GoFundMe St Maarten relief fund update by Natesha Stephenson-Wolfe GoFundMe St Maarten…

Life-changing events during Hurricane Irma Life-changing events during Hurricane Irma Published with…

Post Hurricane Irma St Maarten News Post Hurricane Irma St Maarten News…