The Best Beach Bars of St Maarten and St Martin
---
By Sonja van der Drift
---
What are the best part about being in the Caribbean? The folks at home in snow, cold temperatures in mind ? Yeah sort of …. but it is the beach, sun, ocean and a well deserved cocktail. Well, you came to the right place as we have it all !
Sunset Bar
The famous Princess Juliana International Airport lies just feet behind
Sunset Beach Bar and Maho beach on the Dutch side of St. Maarten. The
proximity is so close when the planes land and take-off it feels like you
can jump and touch them. In fact, many people try, and then Instagram a
photo of themselves, hands in the air and jumping, under the body of a 747
airplane. It is one of those things you have to do while vacationing in St. Maarten. At least once, for one drink.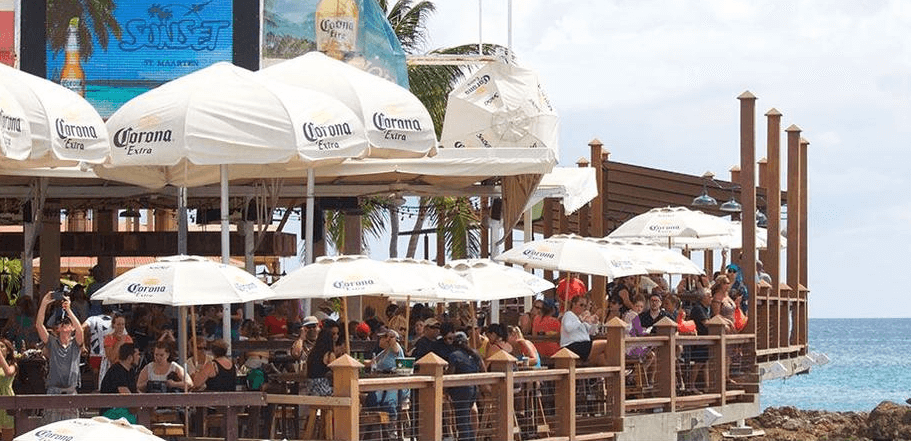 Karakter Beach Bar
Located on a quiet stretch of Simpson Bay Beach on the Dutch side of St.Maarten, Karakter Beach Bar doesn=B9t look like your typical bar. Instead, it's an old white school bus parked on the sand with yellow umbrellas and tables out in front. The food menu is surprisingly impressive and award-winning, with lunch menu items like salad topped with duck breast or for dinner, lobster tail with crab leg. Rent a beach lounge chair and hang all day by the water edge or dine at night by candlelight. Tuesdays there is live music at night, and Sundays are a busy day with electronic music playing and cocktails flowing!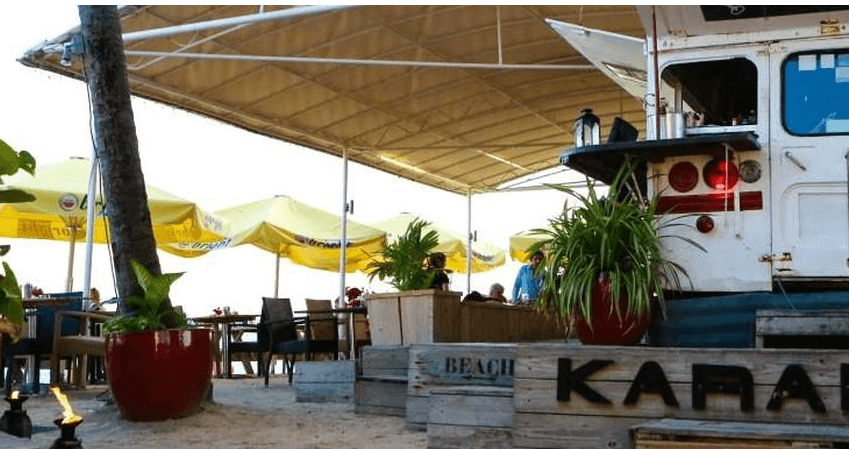 Le Sand
If you are looking for casual, but more refined beach bar with attentive
service, this is the one for you. Located in Nettle Bay, only five to ten
minutes from the villas of Terres Basses, this is a perfect spot to relax on
a comfortable beach lounge chair with a glass of Rose and a fresh,
well-presented meal. Red Snapper is a favorite, and you can choose to order
a set menu that includes dessert. It's a good choice because the dessert is
amazing. They're open for lunch or dinner.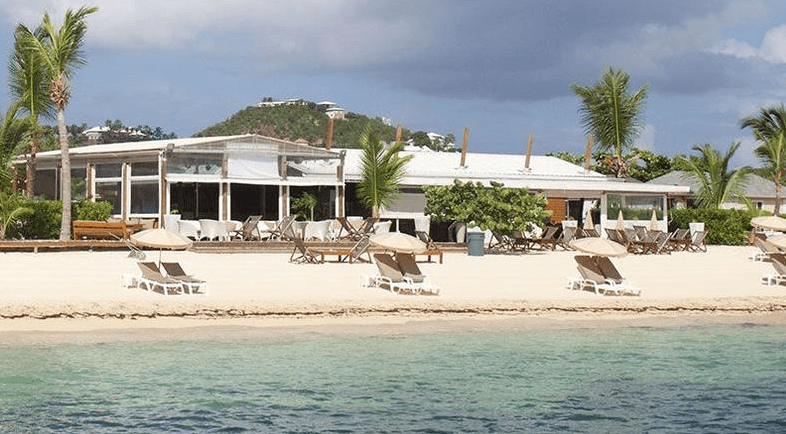 Calmos Cafe
Enjoy the best sunsets on the island, as the calm waters of Grand Case lap over your toes with a rum-infused cocktail or beer in hand. Calmos Cafe is a must-try when visiting Grand Case Beach on French St. Martin. Most people grab a drink and order one of their tapas like beef or chicken sate or goat cheese. They also have a full lunch and dinner menu serving delicious food like fresh mahi-mahi, salads, and burgers topped with oozy goat cheese. Thursday night is a very popular Latin night with a live salsa band, check it out if you want to shake your hips and twirl in a laid-back beach style.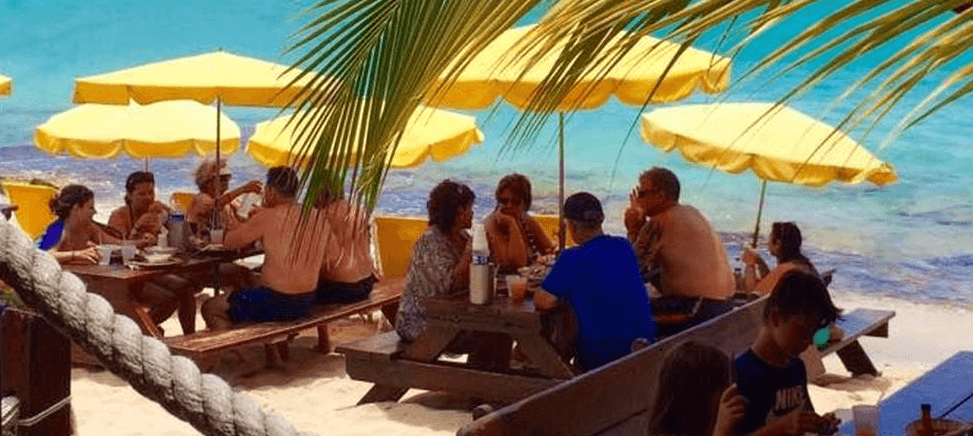 Kakao Beach Bar
Orient Bay Beach on the French side of St. Martin is the hot spot for
activities with many options for eating, drinking, watersport rentals and
shopping. A stand-out amongst all the choices is Kakao Beach Bar. More than
just a Caribbean beach bar, it's a daytime resort. It has two full-service
bars, dozens of comfy beach lounge chairs and umbrellas to rent, a massage
room, and a women's clothing store. Both bars serve up tasty Pina Coladas
and Mojitos as well as a full wine, cocktail, and beer selection.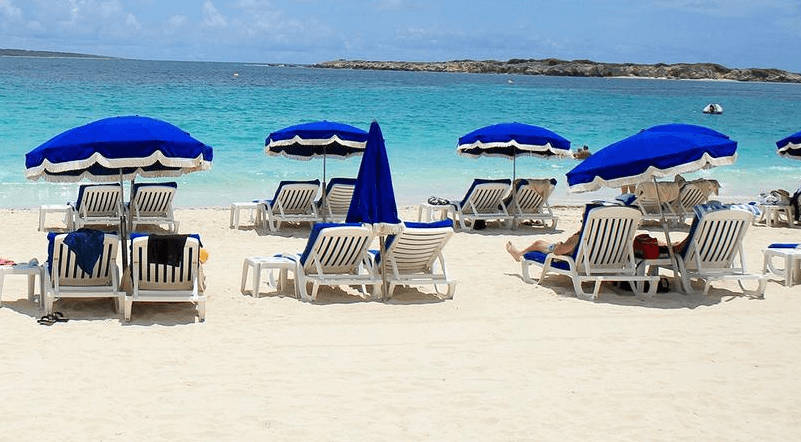 Related Posts